Service Design @ Focus Brands
Problem:
 The Focus Brands Business Intelligence (BI) team approached us for help improving their performance and efficiency. We identified three pain points: (1) the BI team's communication systems lacked a centralized point of entry through which their clients can make requests, (2) they did not have an efficient or consistent process for orienting to a new project, and (3) they lacked an effective task management system.
Solution:
 Our service design solution included a multi-branched request form that serves as a point of entry for clients and that provides important information with which the BI team can orient itself to a new project, a modified workflow on Jira (a task management software) that tracks all requests and work being done with maximal clarity and efficiency, and an automated email scheme that reduces the need for BI team members to communicate directly with clients.
Time Frame:
 Aug '18 - Dec '18 (five months)

Research:
 Led the literature review, recruited participants, conducted four interviews, performed a task analysis for the BI team's project workflow, participated in analyzing data through an affinity map, produced personas of three target user types.
Design:
 Participated in brainstorming and ideation processes, produced sketches of an early design iteration, co-designed, moderated, and analyzed two user feedback sessions.
Evaluation:
 Conducted usability testing with three clients of the BI team, co-conducted an expert evaluation session, participated in the analysis of evaluation insights.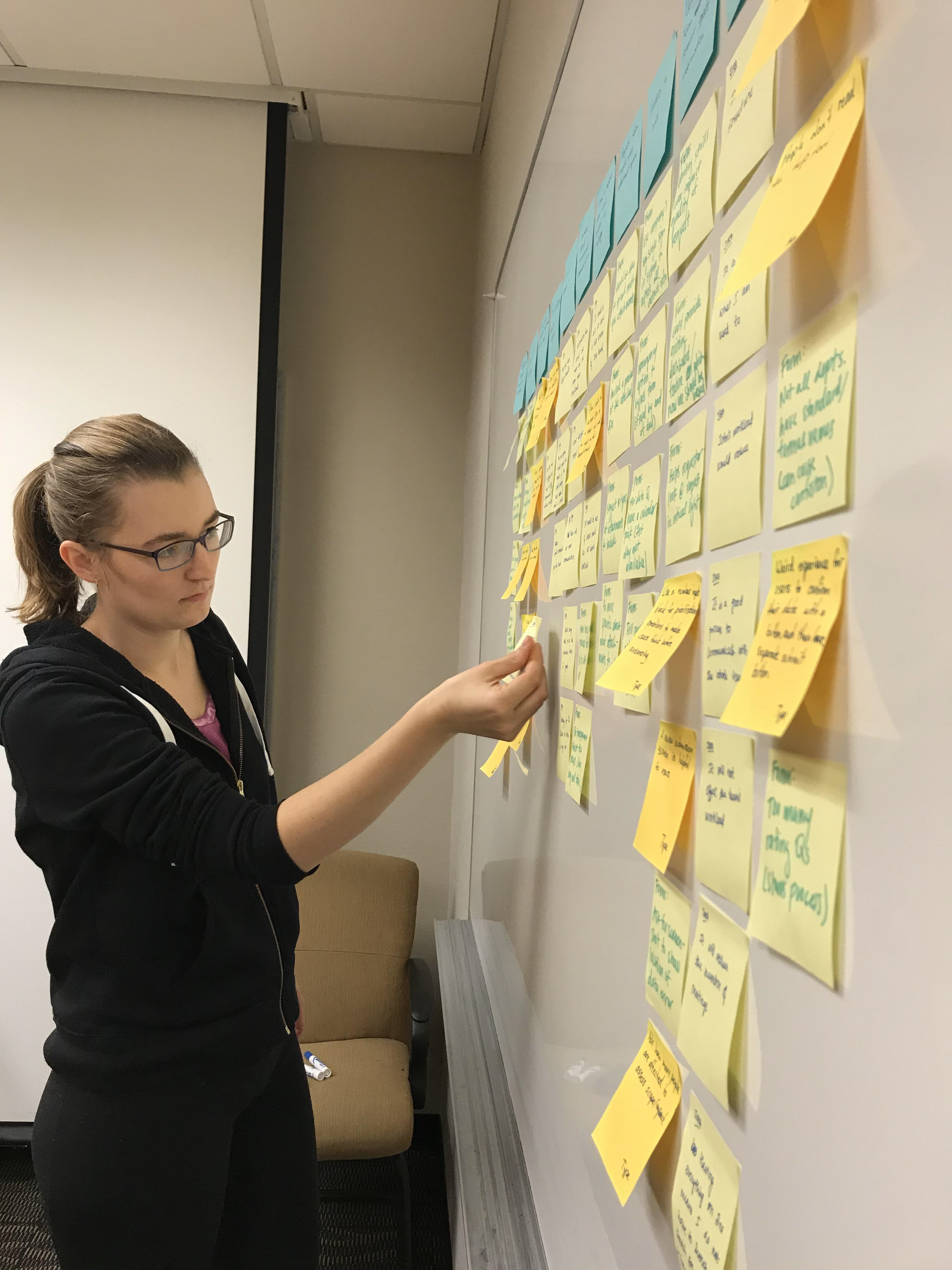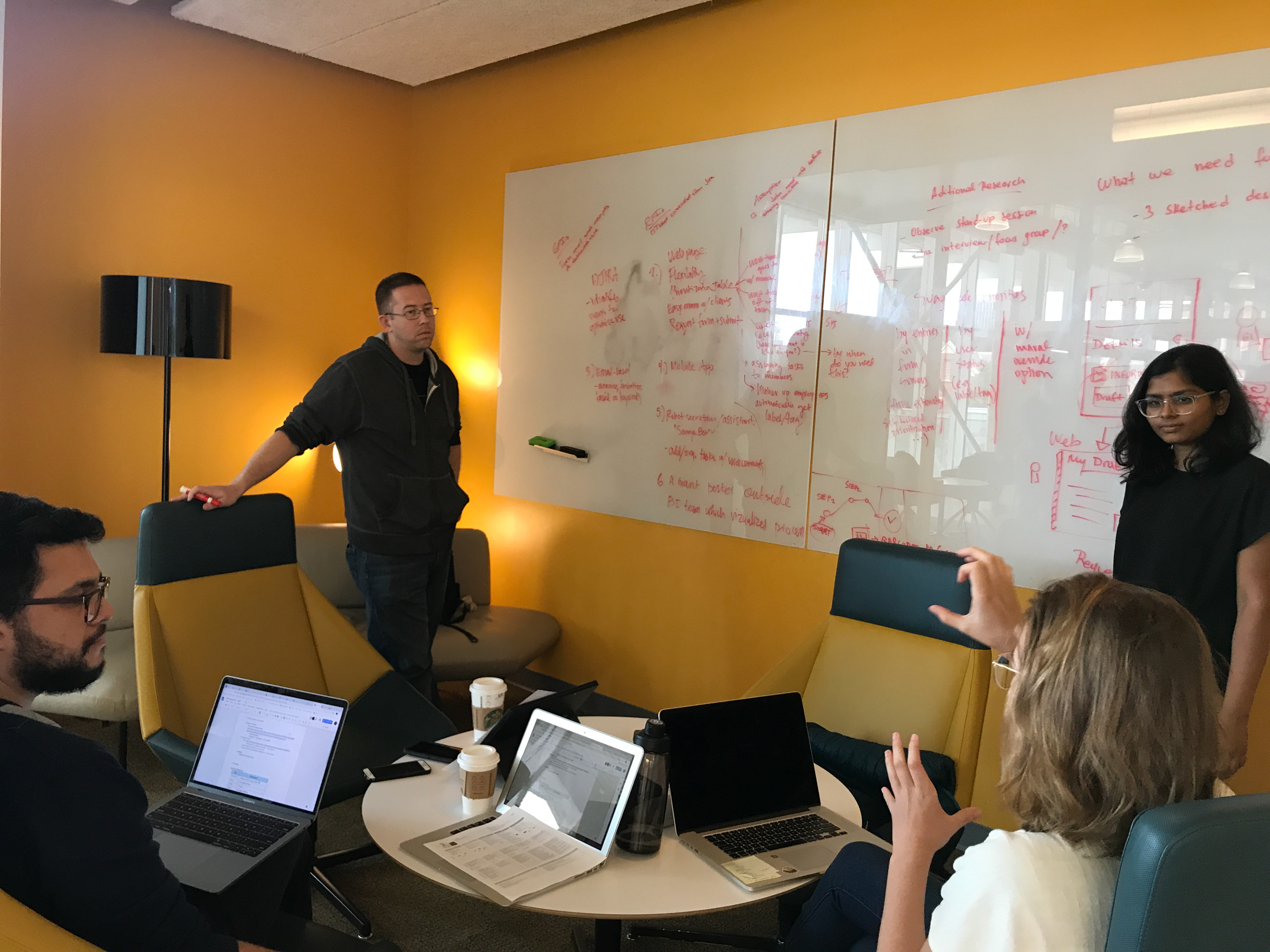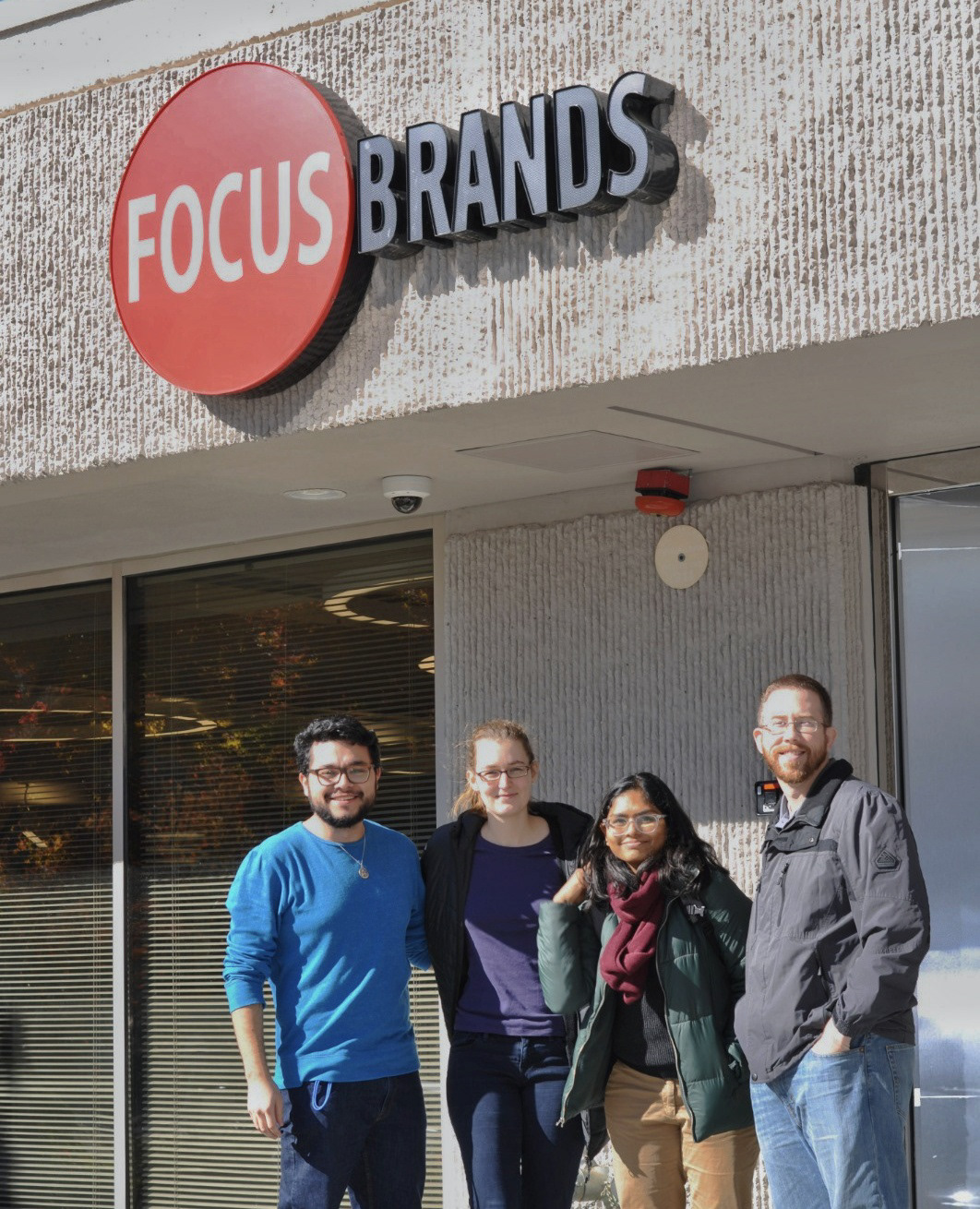 Interviews, Contextual Inquiry, & Affinity Map:
 By affinity mapping our interview and contextual inquiry data, we generated insights about the BI team's current communication, prioritization, and task management systems.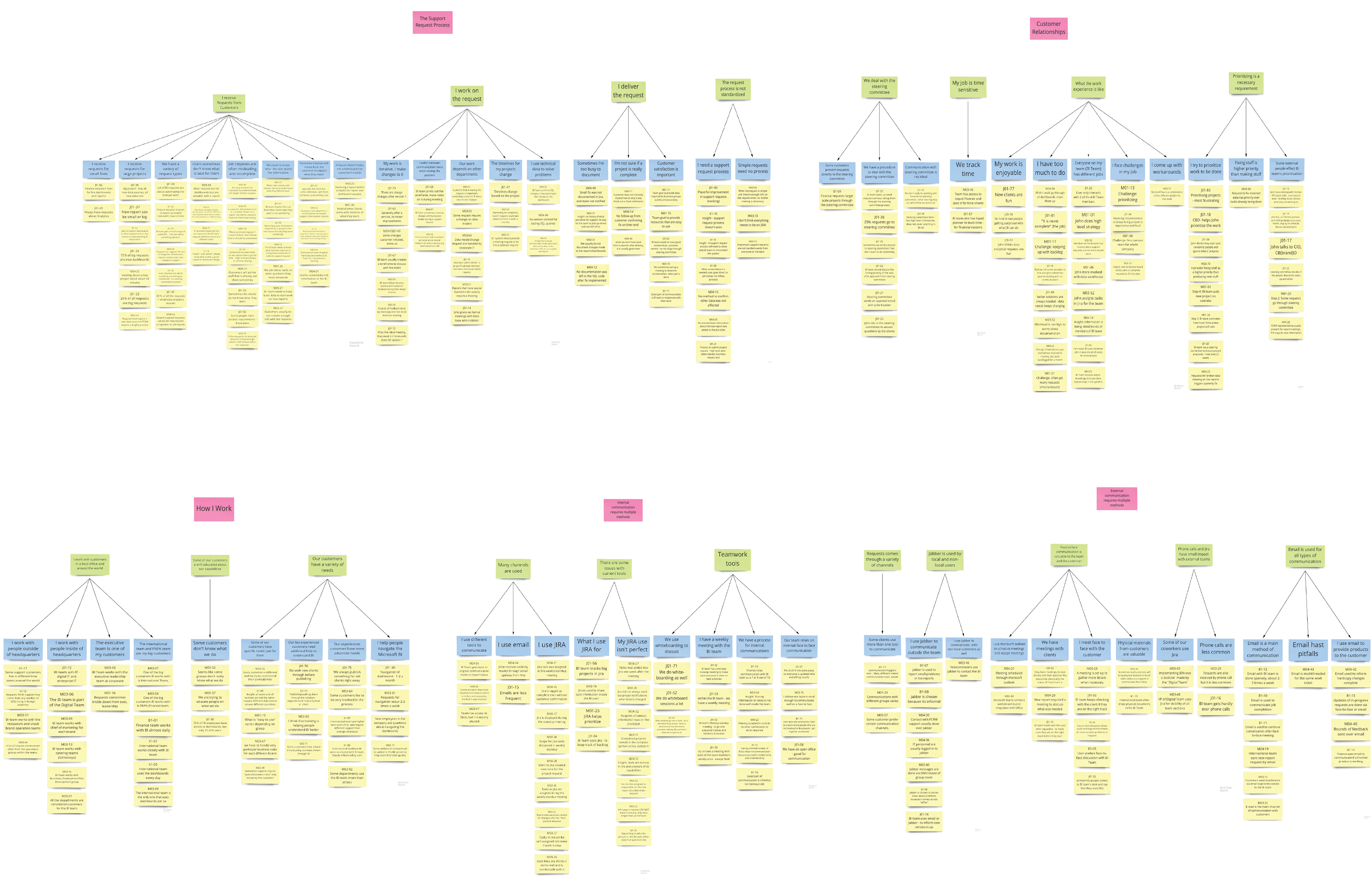 Task Analysis
: I produced a hierarchical task analysis flow diagram, depicting the steps each request type undergoes and the relationships between them.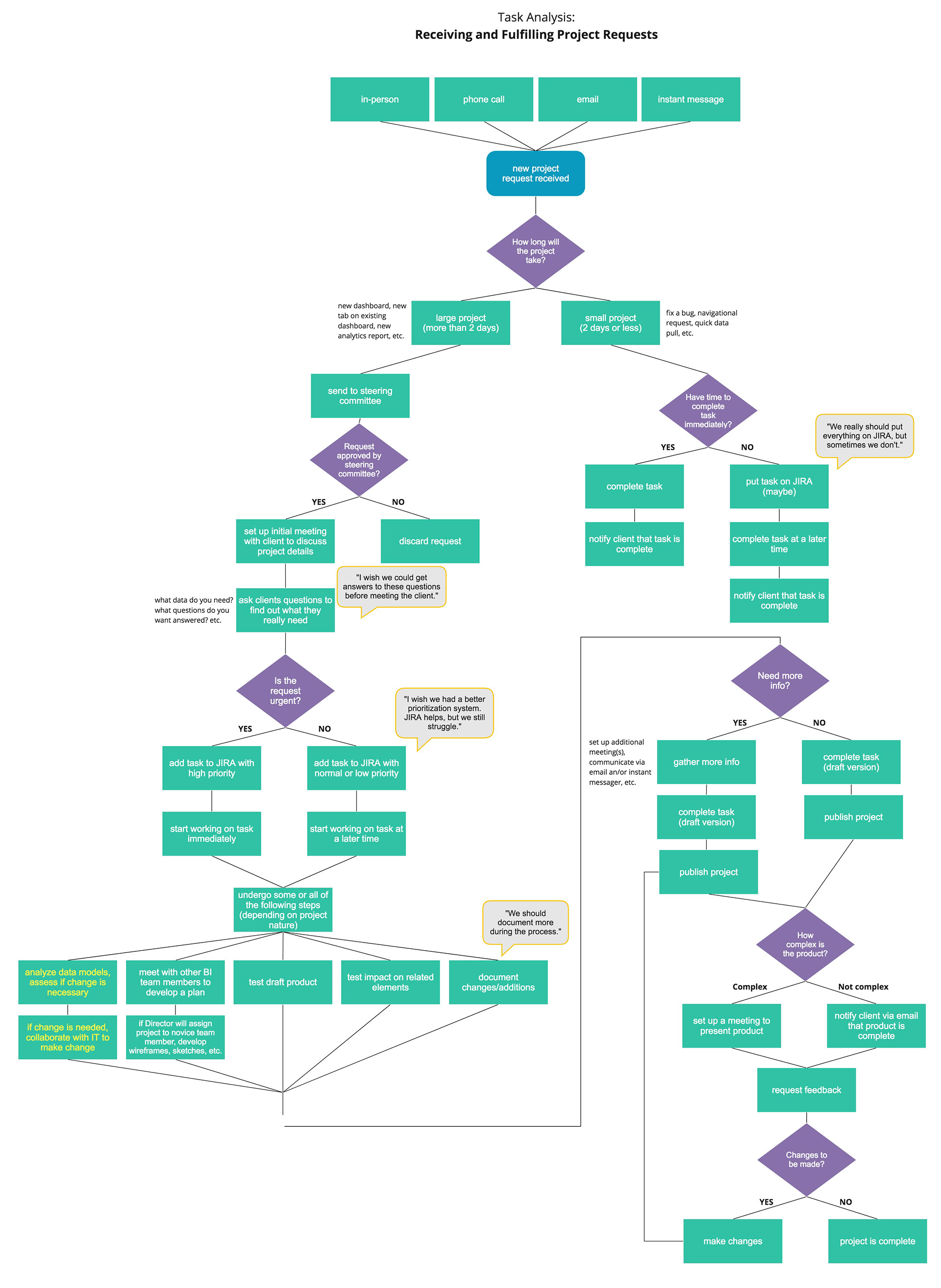 Personas & User Journey Map:
 I developed personas for our three primary user types, one of which became the focal persona for a user journey map.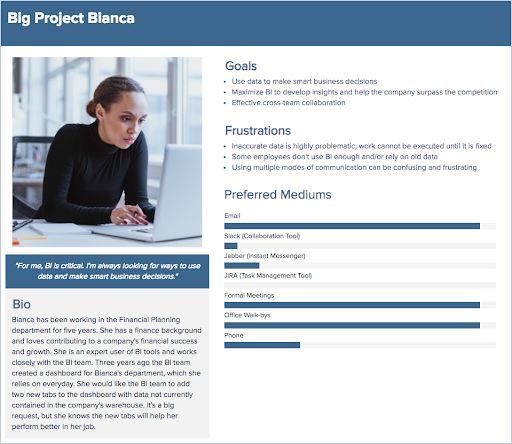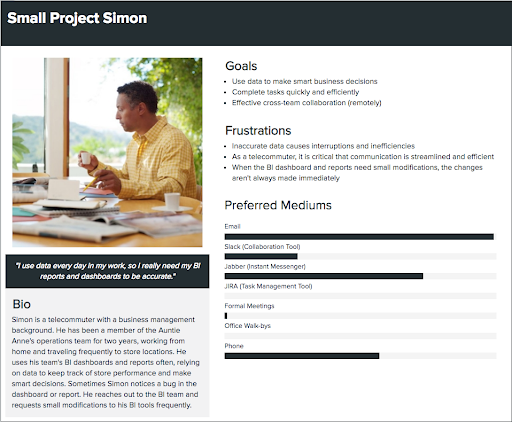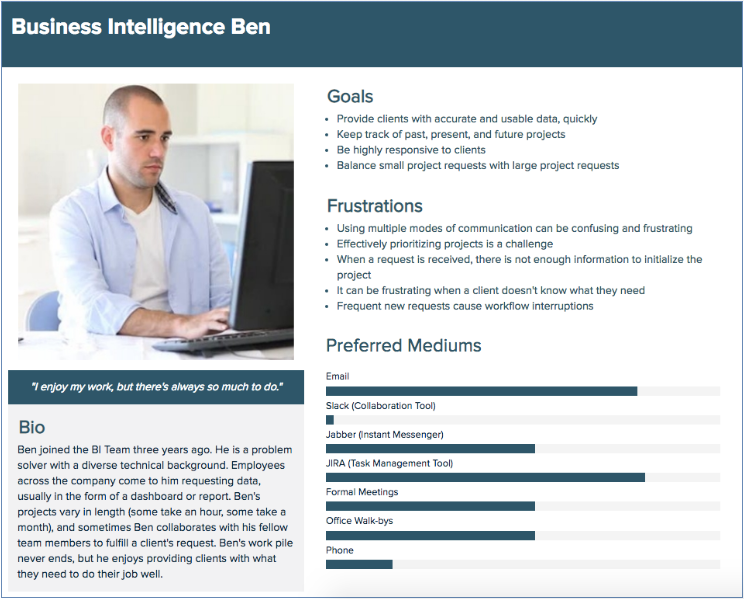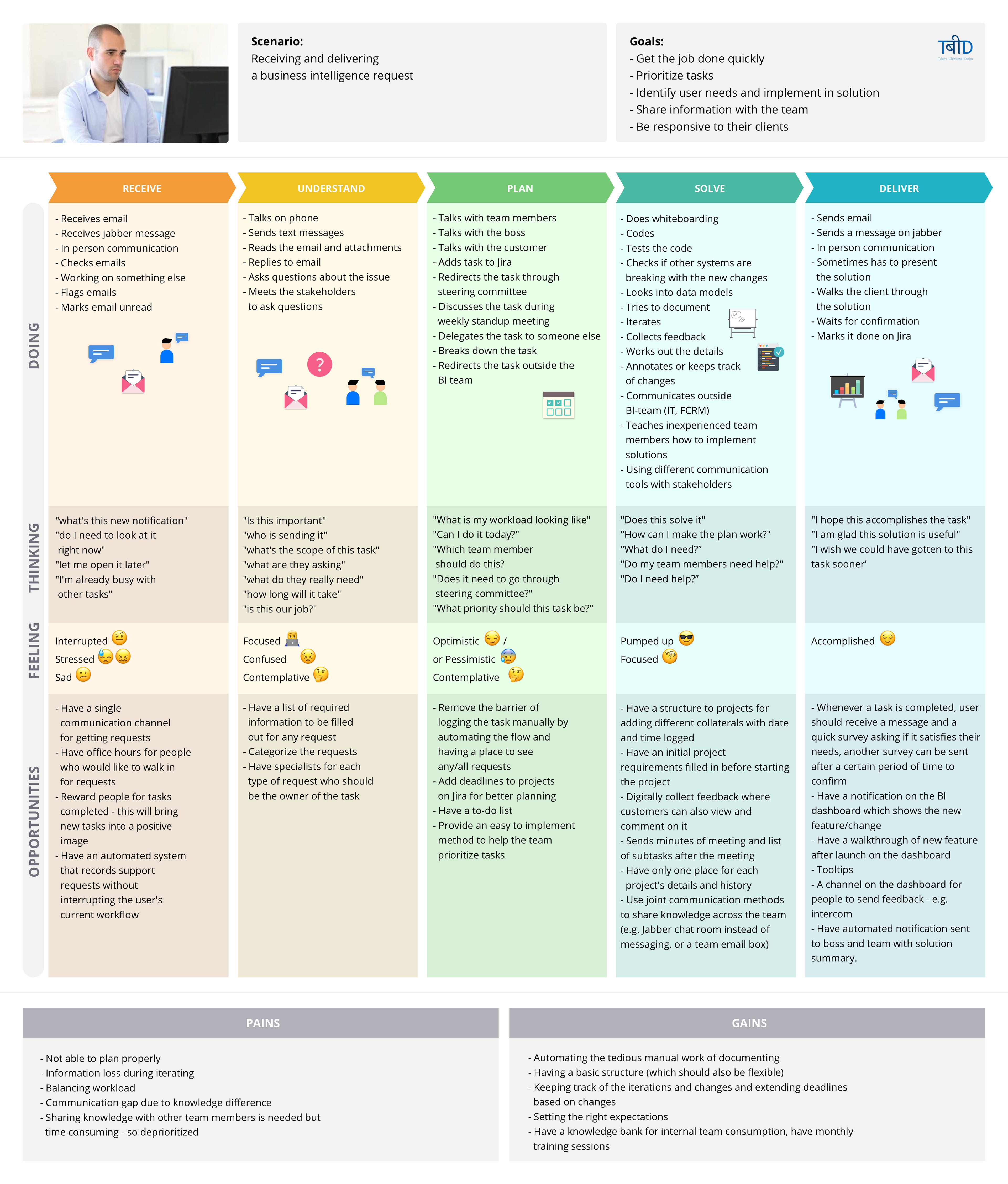 Concept 1:
 A chat bot on company dashboards that automates common client interactions.
Concept 2:
 A Jira-integrated request form that streamlines communications, increases client engagement, and provides the BI team with detailed information at the outset of every new project. 
Concept 3:
 A mobile app for on-the-go requests that enables BI team members to create new tickets quickly and easily and thus ensure that all projects are added to Jira.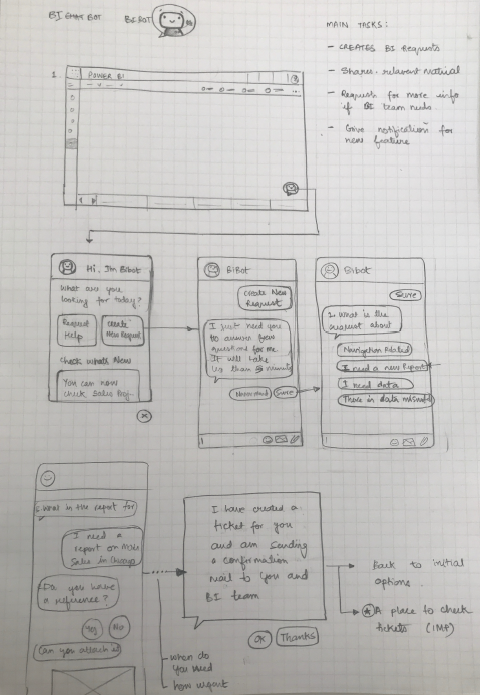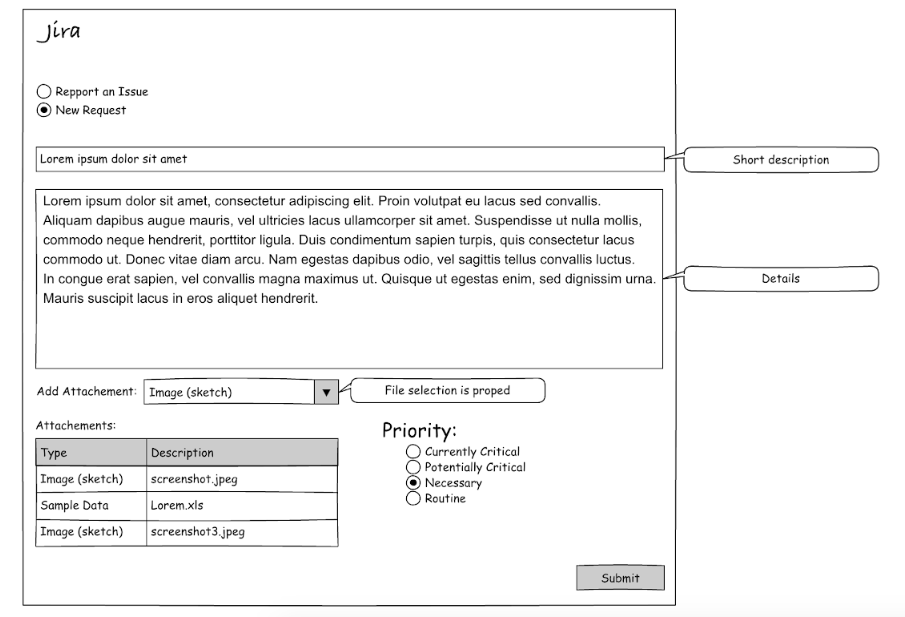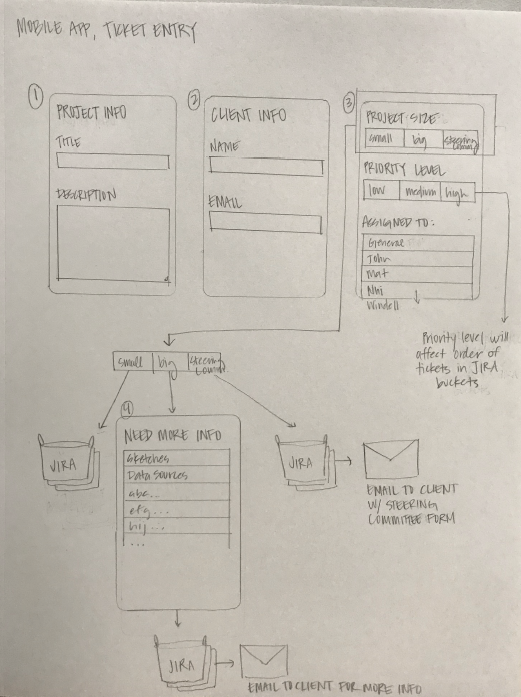 Final Solution Wireframes
​​​​​​​- An optimized Jira workflow.
- A dynamic multi-branched request form that allows clients of the BI team to submit requests intuitively and efficiently and provides the BI team with the information needed to get started on a new project.
- An automated and Jira-integrated email scheme that reduces the need for BI team members to contact clients directly (not pictured).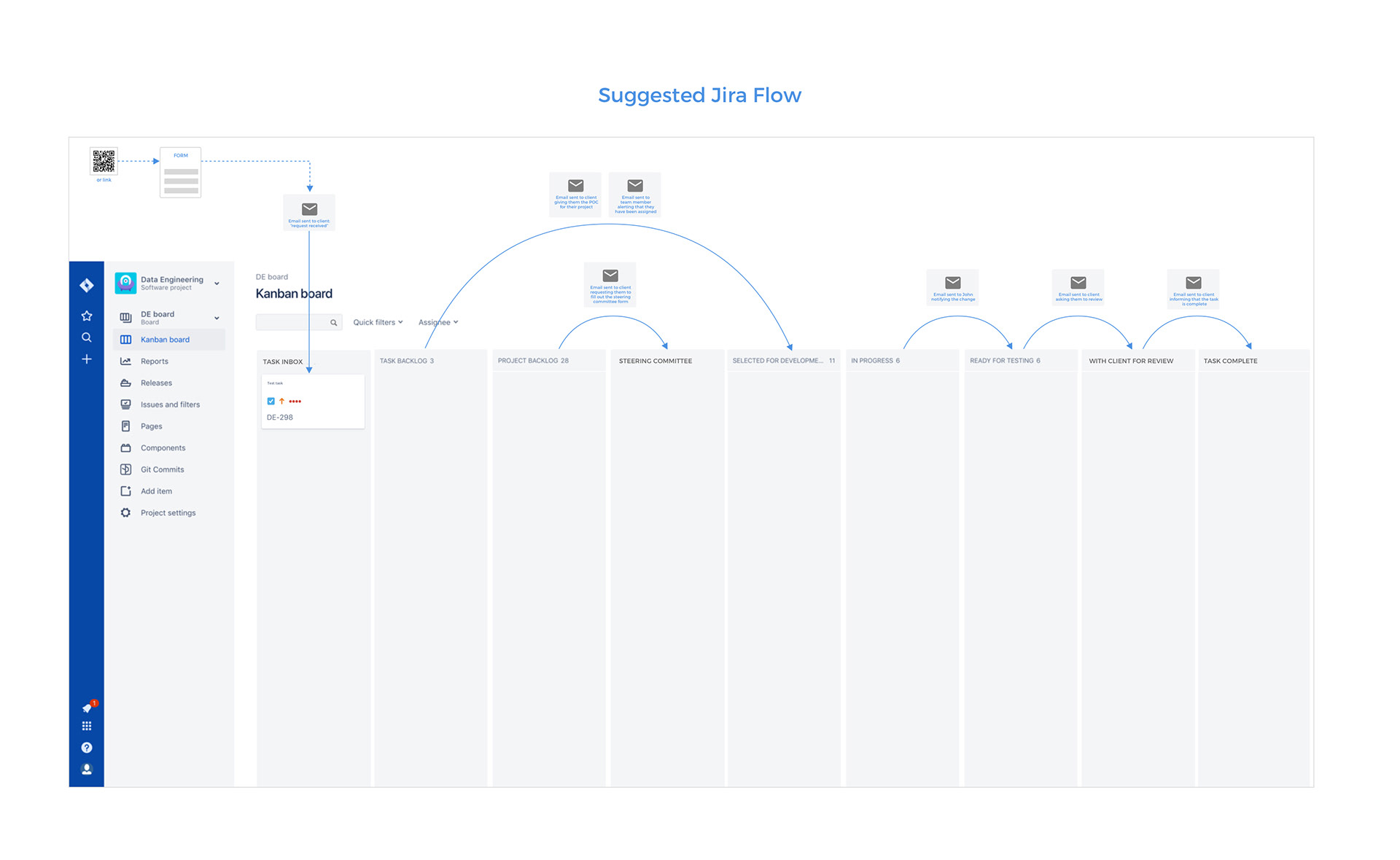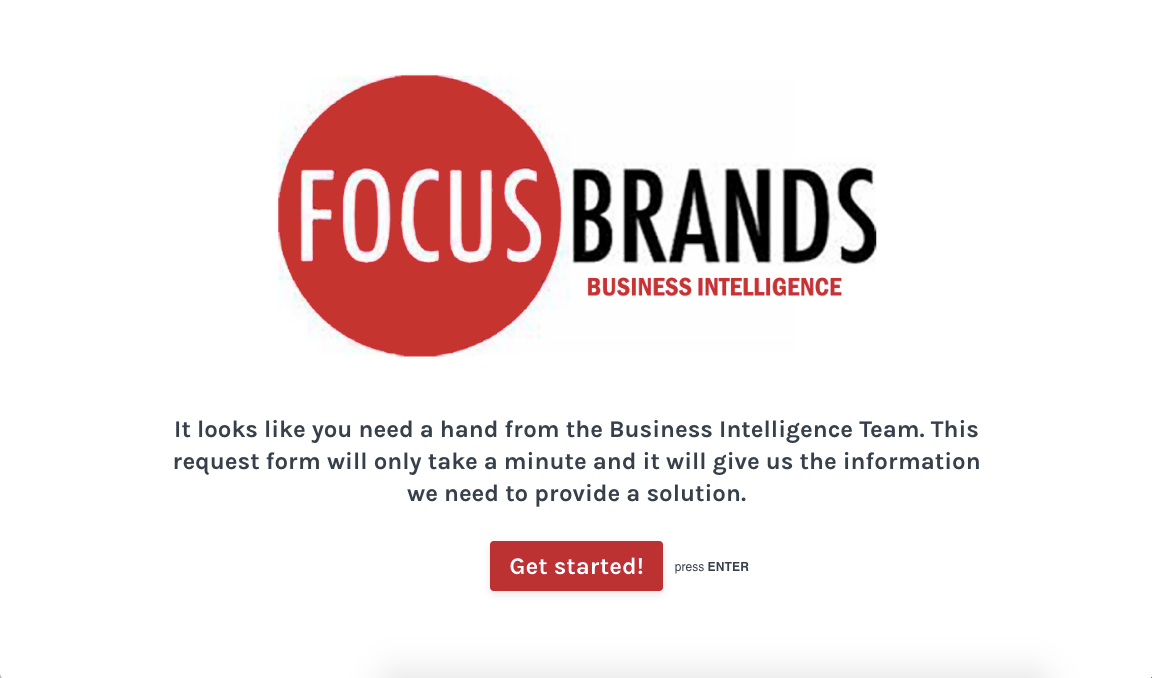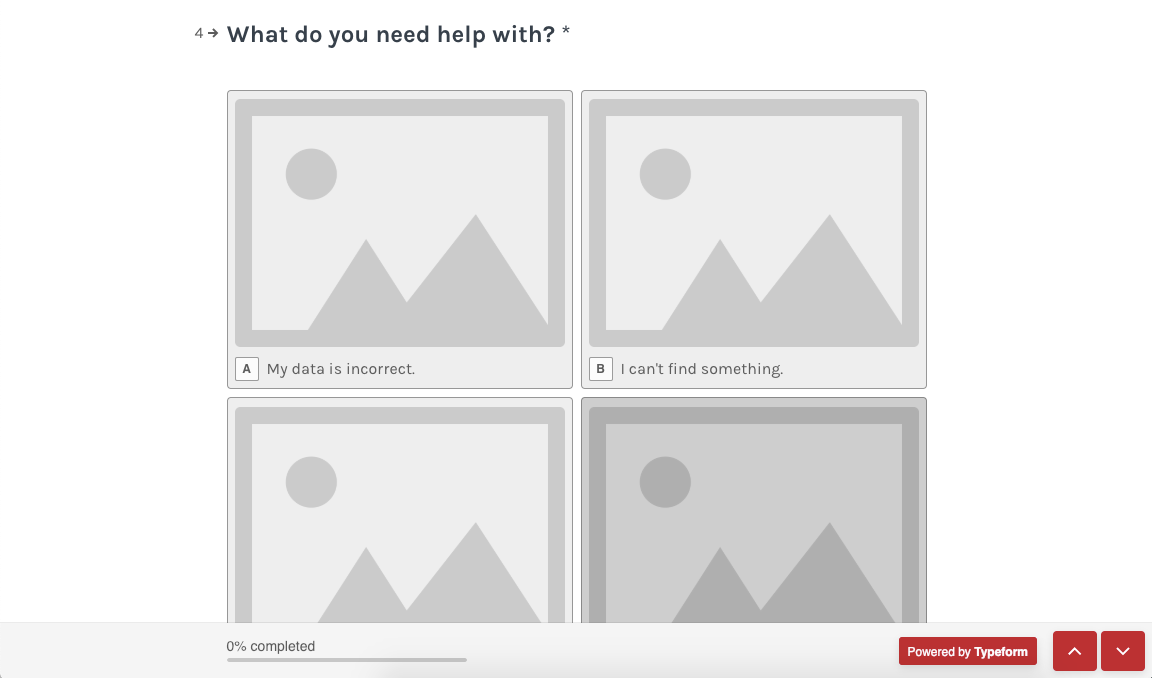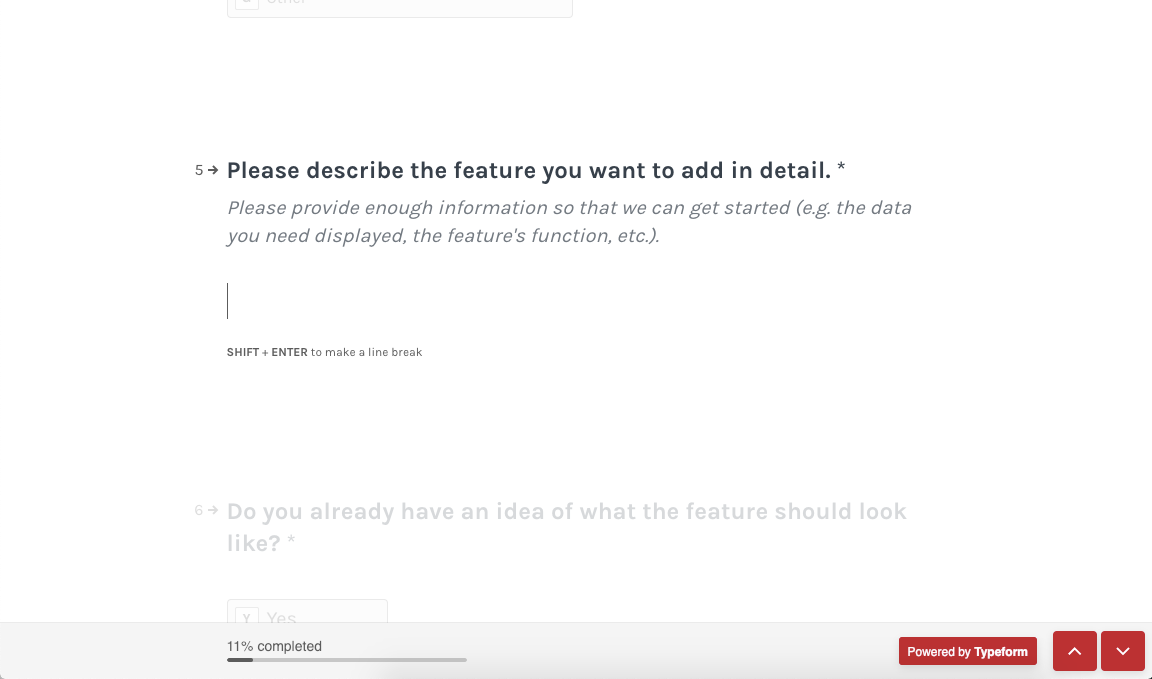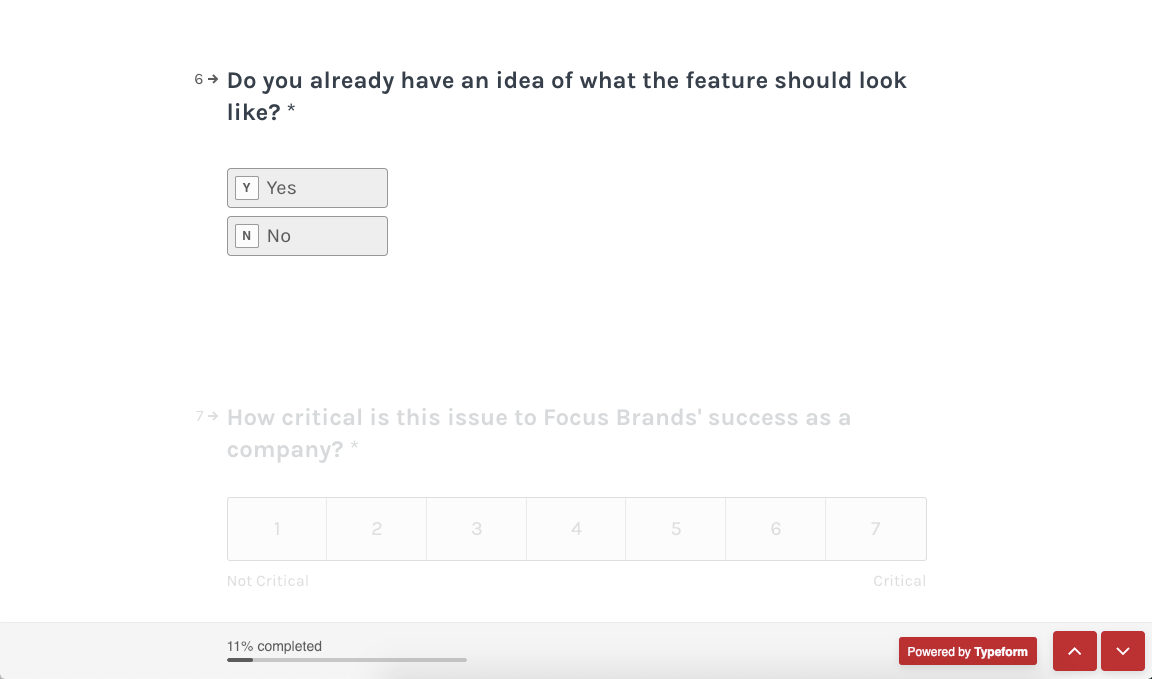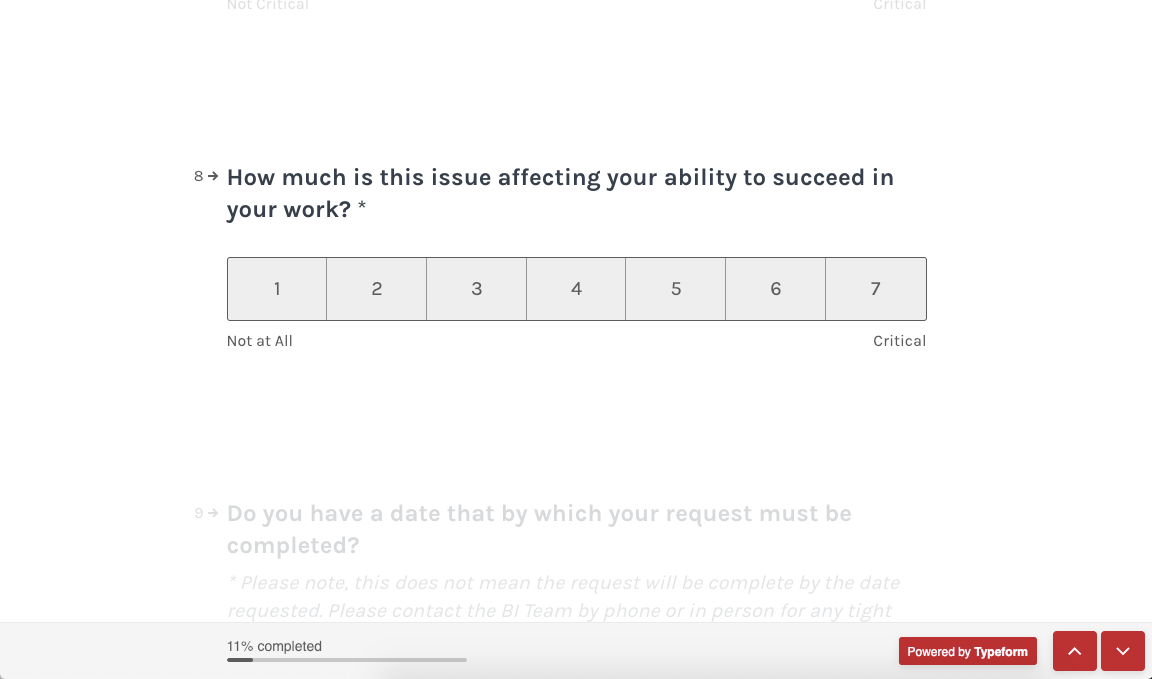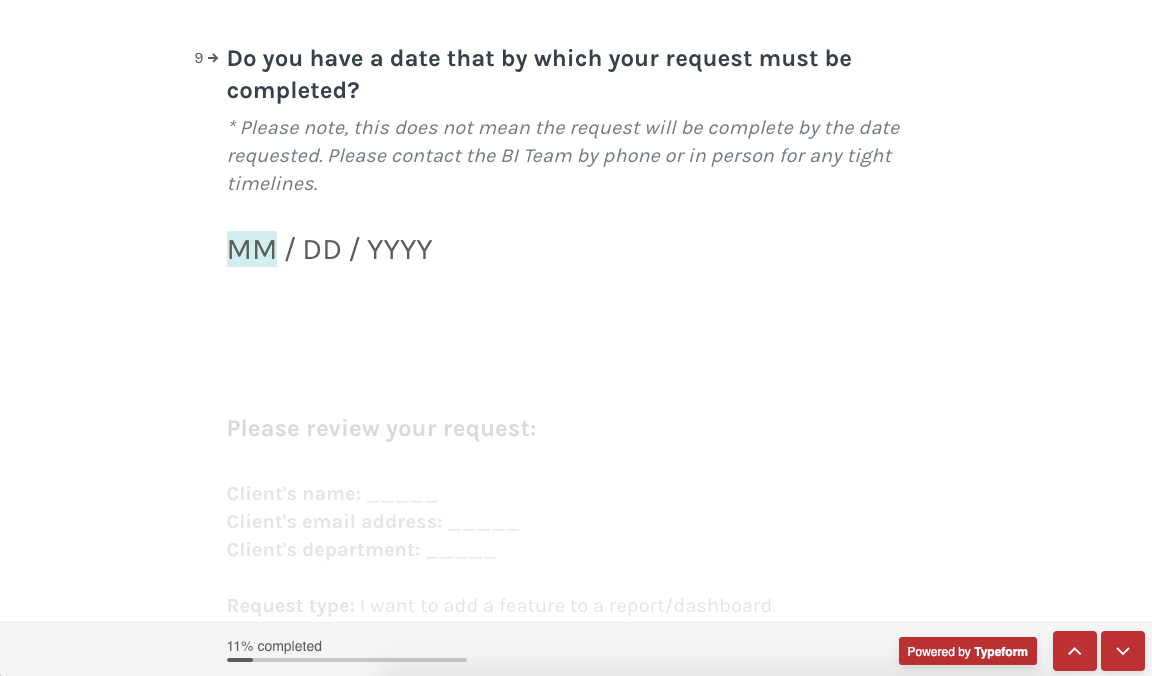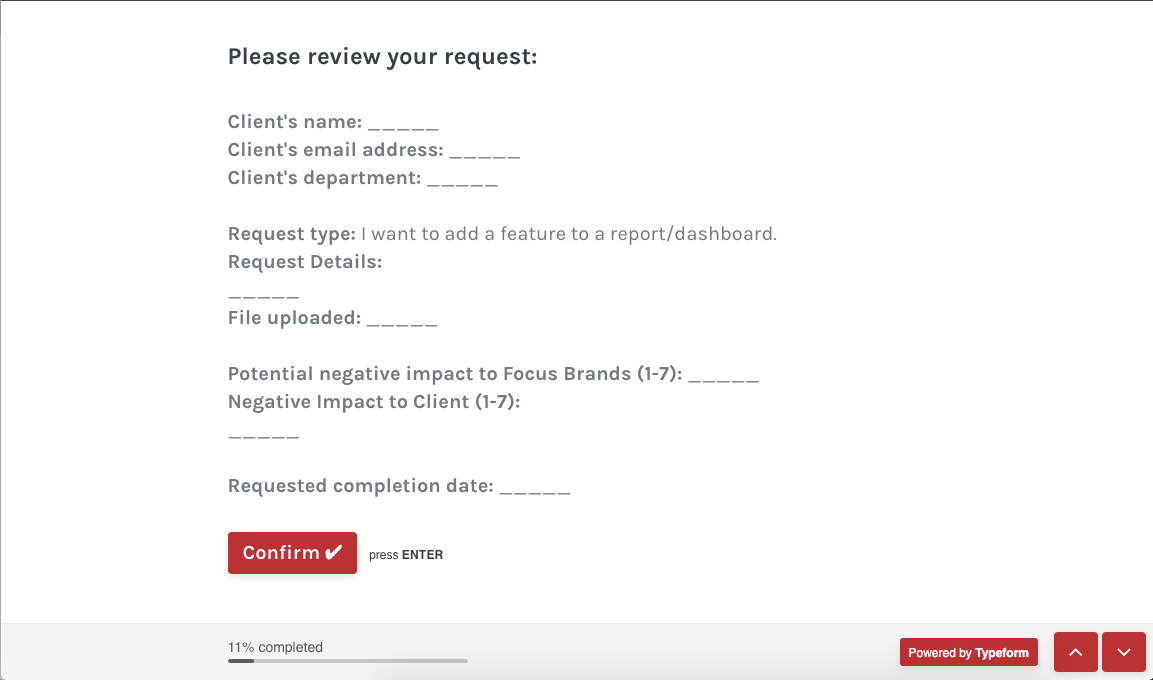 Expert Evaluation Session:
We arranged for an individual with domain expertise in both Human-Computer Interaction and Jira to evaluate our prototype.
Usability Testing:
 We conducted usability testing with BI team members and their clients onsite. We had participants follow a think-aloud protocol and included a post-session questionnaire.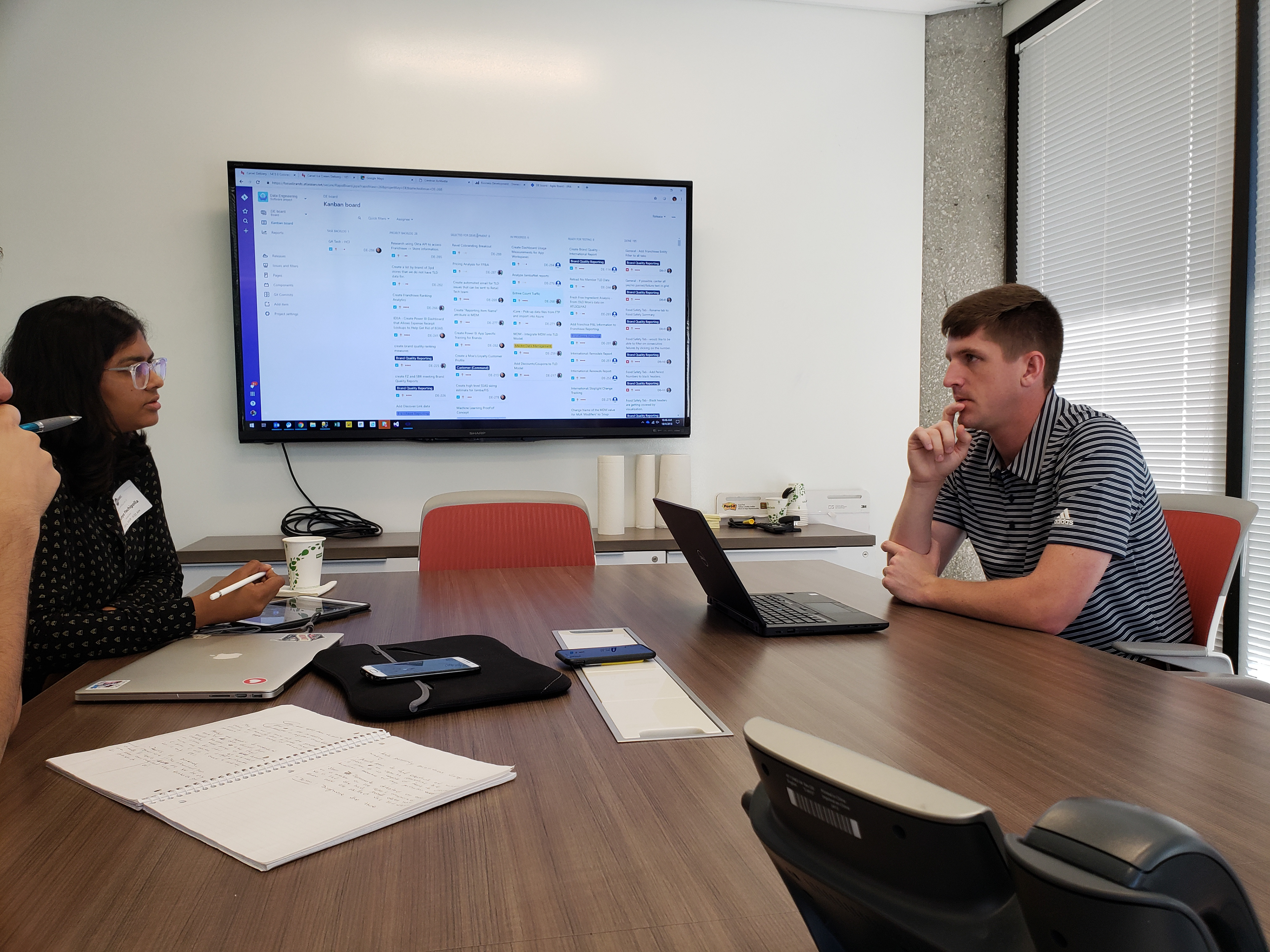 * The results of this study are specific to the subjects recruited throughout the five month project process and are not meant to be generalizable to the rest of the population.
- System is practical and immediately implementable.
- It increases client engagement throughout project lifecycle.
- It is simple and intuitive, streamlining internal and external communication processes.
- It reduces the amount of direct communication with clients required during a project.
- There should be an "emergency" option for clients who have incredibly urgent requests.
- Some Jira board components should be hidden from the non-administrator view.
- Use of the company's "single sign-in" system would eliminate some early steps in the form.